Hi there,
Thank you for visiting my blog!
Oh, the dreaded introduction. How do I write this without sounding cheesy and clich
é?
I guess there's really no way around it, so I shall continue on with this stereotypical salutation.
For starters, my name is Sarah, and I am the country-loving, crazy-haired, ice-cream-eating nerd behind this operation.
I love to run, play the piano, take photos, and read almost any book I can get my hands on (though there's a special place in my heart for nonfiction). I love sunshine, pasta, mountains, and summer but could definitely live without tomatoes, humidity, and bugs.
When I'm not writing a blog post, I can usually be found experimenting with Photoshop, studying neuroscience, or watching Star Wars. I've also been known to spend too much time looking up Lord of the Rings quotes on Pinterest, but we'll keep that between us. ;)
Notable accomplishments include eating an entire carton of ice cream by myself (multiple times <blushes>), jumping off a telephone pole (don't worry-- I was at a youth camp and wore a safety harness), and making it through middle school without dying (trust me, that was rough).
I am a member of The Church of Jesus Christ of Latter-Day Saints. I love and believe in God and His Son, Jesus Christ. It is through them that I do all that I do.
And finally, in case you are wondering my toothbrush is green.
As fun as talking about myself is, I'm sure you're still wondering about the blog (or maybe you're not. If that is the case, just pretend you are and read on anyway).
In today's society, it is easy to think that all hope is lost. Natural disasters occur regularly, crime abounds, and filth is everywhere. It can easily seem that there is no joy, love, or humanity left in the world.
Amidst all of this chaos, I am beginning to learn
that
there really is good out there-- you just have to look for it
. The purpose of my blog is to share that good, or as I like to put it, the
sweet things in life
, with others.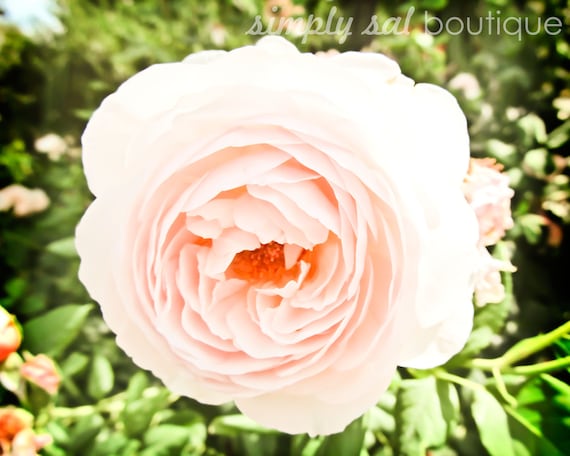 Just like something as tiny as little sprinkles can make a bowl of ice cream ten time better
(if that's even possible)
, it really is the small tender mercies and details in our day-to-day experiences that make life sweet.
Abraham Lincoln once said:
"We can complain because rose bushes have thorns, or rejoice because thorn bushes have roses."
It is my greatest hope that this blog will inspire readers to rejoice in the roses of life.
Happy Reading!